COMMERCIAL SYSTEMS
IT'S ALL ABOUT PRODUCTION!
Audio… Video… Lighting… ALL IN ONE PLACE!
Our engineers have proved time and again what it takes to make any place sound its absolute best. In churches, schools, restaurants and other establishments, we bring out the fullness of clear, crisp sound throughout the whole building with an audio system designed specially for each customer!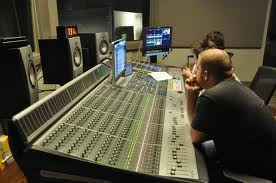 Adding a video system and/or theatrical lighting system only intensifies the energy in our final product!
We use modern technology for planning and designing audio, video and lighting systems for new construction, renovations and upgrades.
We offer well-known, name-brand equipment for each system, installations by trained technicians and training for the end user.
Consultations are always free!
Services Include:
Sales:
Individual Components or Complete Systems